Struinend en fotograferend door de Dreumelse Waard
geturnet.com
This domain is for sale: $2,695
Buy now for $2,695 or pay $224.58 per month for 12 months
This domain is for sale: $2,695
Enjoy zero percent financing

Quick delivery of the domain
Since 2005, we've helped thousands of people get the perfect domain name
As a startup, cash flow is king - so the financing was helpful to spread out costs during the ramp-up period. Huge Domains seems to have a good portfolio, and these days good domains are like real estate. The process was smooth and easy and I'd recommend them.
- Roger Vaughn, July 21, 2022
The purchase of the domain was easy and straight forward. Then, after a year and we accidentally lost our domain, HugeDomains was accommodating and helpful in us regaining our domain. I will definitely continue using them for my domain selling and purchasing. Best,
- Jose Delacruz, July 19, 2022
The financing was very helpful - Thanks!
- Steve Foose, July 18, 2022
I was very happy with the responsiveness and professionalism of the HugeDomains team. They are honest, straightforward and deliver what they promise. While I hope I don't have to purchase a premium domain again, I will be happy to work with HugeDomains if I have to purchase another.
- Dorian Dickinson, July 14, 2022
Superfast purchase and the transfer was smooth.
- Kajsa Fredriksson, July 13, 2022
See more testimonials
Our promise to you
30-day money back guarantee
HugeDomains provides a 100% satisfaction guarantee on every domain name that we sell through our website. If you buy a domain and are unhappy with it, we will accept the return within 30 days and issue a full refund – no questions asked.
Quick delivery of the domain
In most cases access to the domain will be available within one to two hours of purchase, however access to domains purchased after business hours will be available within the next business day.
Safe and secure shopping
Your online safety and security is our top priority. We understand the importance of protecting your personal information.
We protect your information through SSL encryption technology, providing the safest, most secure shopping experience possible. Additionally, you may checkout with PayPal or Escrow.com.
Your Web address means everything – watch our video see why
Your Web address means everything
watch our video see why
Other domains you might like
Quick stats
Domain length
8 characters

Ik ben fotograaf van beroep en ben twee jaar geleden van Eindhoven naar Wamel verhuisd. Een enorme overgang van een druk, stads naar een landelijk natuurlandschap tussen twee grote rivieren in.
Een paar maanden na onze verhuizing brak de coronacrisis uit en werd ik gedwongen me volledig te oriënteren op natuurfotografie. Normaal gesproken fotografeer ik zo'n beetje 'alles' – van portretten, bruiloften, producten, kinderen, baby's, huisdieren tot bedrijven en woningen/gebouwen.
Niet dat dat nou zo erg was, want de natuur ligt nu letterlijk om de hoek! In de oude hoogstamboomgaard nestelen steenuiltjes, de dijk kun je vanuit het zolderraam zien liggen, het wemelt van de vogels en je loopt zo de uiterwaarden in. Het testen van camera's – wat ik ook regelmatig doe – kon gewoon doorgaan en ik heb regelmatig midden in de nacht vallende sterren staan fotograferen met het neusje van de zalm op cameragebied.
In het Veerhuis – vlakbij het fietspontje naar Tiel – viel mijn oog op een stapel flyers van Ton Lammers. Hij organiseert regelmatig lange wandelingen door het natuurgebied van de Dreumelse Waard en hij weet enorm veel over de natuur aldaar. Ik besloot hem eens te benaderen om te vragen of hij geïnteresseerd was in een combinatie van wandelen en fotograferen waarbij je dus zowel tips over de aanwezige flora en fauna als fotografische tips zou ontvangen tijdens het lopen.
Ton stelde voor een keer af te spreken en eens mee te lopen met een bestaand groepje. Zo gezegd zo gedaan. We spraken af bij het Veerhuis waar Ton met zijn groepje net was aangekomen vanuit Tiel met het veerpontje. We maakten een grote wandeling door de Dreumelse uiterwaarden van ongeveer 9 kilometer lang rond de Vonkerplas en helemaal tot aan het kanaal naar de scheepswerf. We beleefden van alles en Ton weet er werkelijk veel over te vertellen, op zeer boeiende en humoristische wijze.
Je ziet en hoort veel vogels, zoals de graspieper, meerdere soorten ganzen, meeuwen, scholeksters, buizerds, torenvalken, puttertjes, ooievaars en fazanten. Bij het Veerhuis nestelt zelfs jaarlijks een steenuilechtpaar! Je passeert mooie strandjes en je loopt stukken langs de Waal en ook langs het water van de Vonkerplas. Het terrein is niet vlak, maar zeker ook niet heuvelachtig en het is zeer gevarieerd – er wordt zelfs een stuk bos doorkruist!
Weer of geen weer, Ton's wandelingen gaan altijd door. Goede waterdichte schoenen zijn dan ook belangrijk, naast kleding die is aangepast aan het weer. Je neemt je eigen lunch mee, naast een matje of iets dergelijks om op te zitten. Nu het Veerhuis definitief gesloten is, is het helaas niet meer mogelijk om hier voor- en achteraf een kopje koffie of thee te nuttigen, dus neemt eenieder zijn/haar eigen thermoskan mee.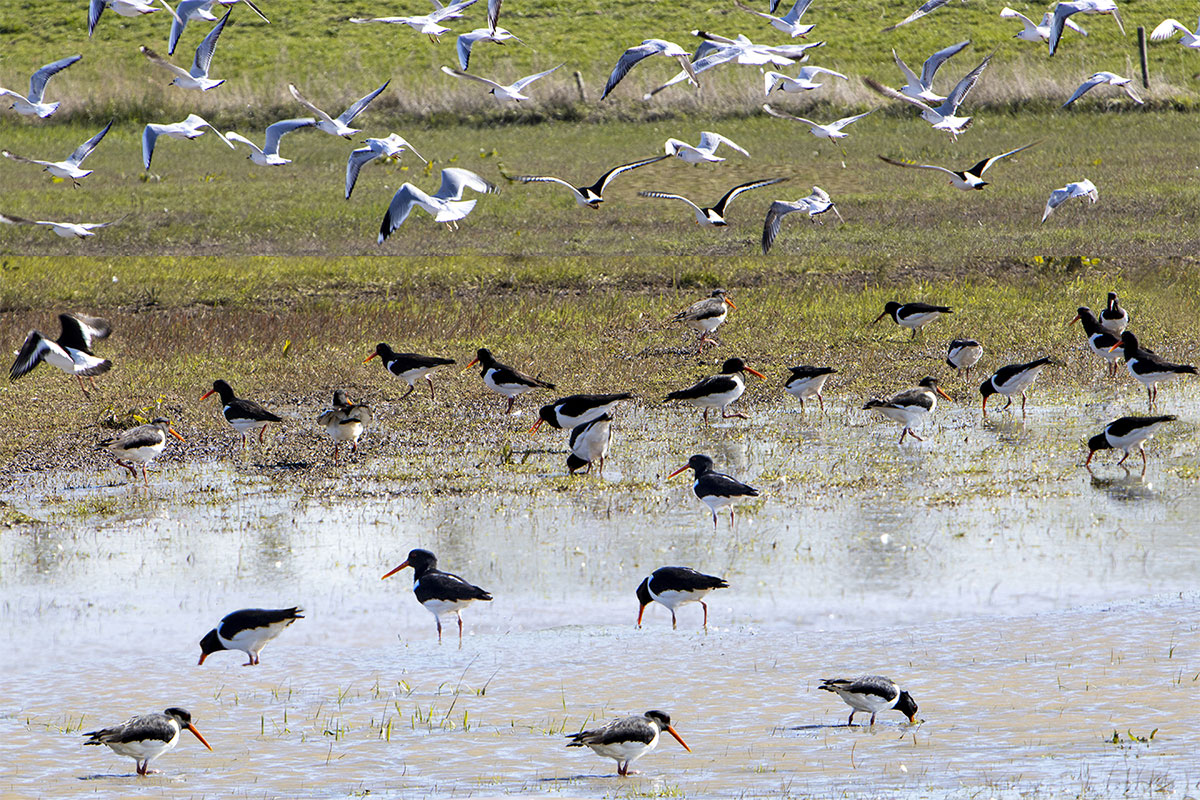 Ton organiseert zijn wandelingen op vrijwillige basis. Hij vraagt alleen een bijdrage van maximaal 5 euro per persoon. Elke wandeling start om 11:00 uur op de tweede woensdag van de maand aan de Veerweg in Wamel bij het pontje. Als je vanuit Tiel de pont van 10:40 uur neemt haal je het gemakkelijk.
Vanwege de coronamaatregelen is het nog niet gelukt om samen een keer een gecombineerd groepje wandelaars/fotografen bij elkaar te sprokkelen. Maar zodra het voorjaar wordt gaan we hier weer mee aan de slag. Plaats van vertrek is dan mijn tuinkamer in Wamel, waar ook voor koffie, thee en versnaperingen gezorgd zal worden. Zie voor meer informatie hierover: https://deuxbleus.nl/photowalk-in-de-wamelse-uiterwaarden/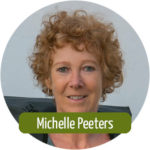 Michelle Peeters
https://deuxbleus.nl