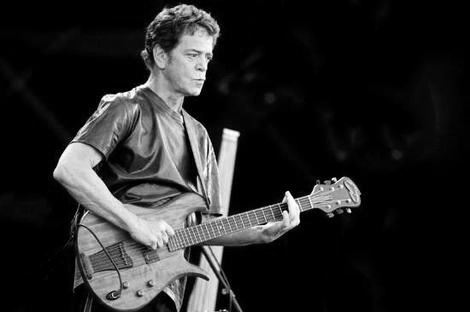 Lewis Allan "Lou" Reed (March 2, 1942 – October 27, 2013) was an American musician, singer, and songwriter. After serving as guitarist, vocalist, and principal songwriter of the Velvet Underground, his solo career spanned several decades.
The Velvet Underground was a commercial failure in the late 1960s, but the group gained a considerable cult following in the years since its demise and has gone on to become one of the most widely cited and influential bands of the era. Brian Eno famously stated that, while the Velvet Underground's debut album only sold 30,000 copies, "everyone who bought one of those 30,000 copies started a band."
After his departure from the group, Reed began a solo career in 1972. He had a hit the following year with "Walk on the Wild Side", but this level of mainstream commercial success was not to be repeated. Reed was known for his distinctive deadpan voice, poetic lyrics and for pioneering and coining the term ostrich guitar tuning.
In 2003, Rolling Stone magazine's list of the 500 greatest albums of all time included two albums by Reed as a solo artist, Transformer and Berlin.