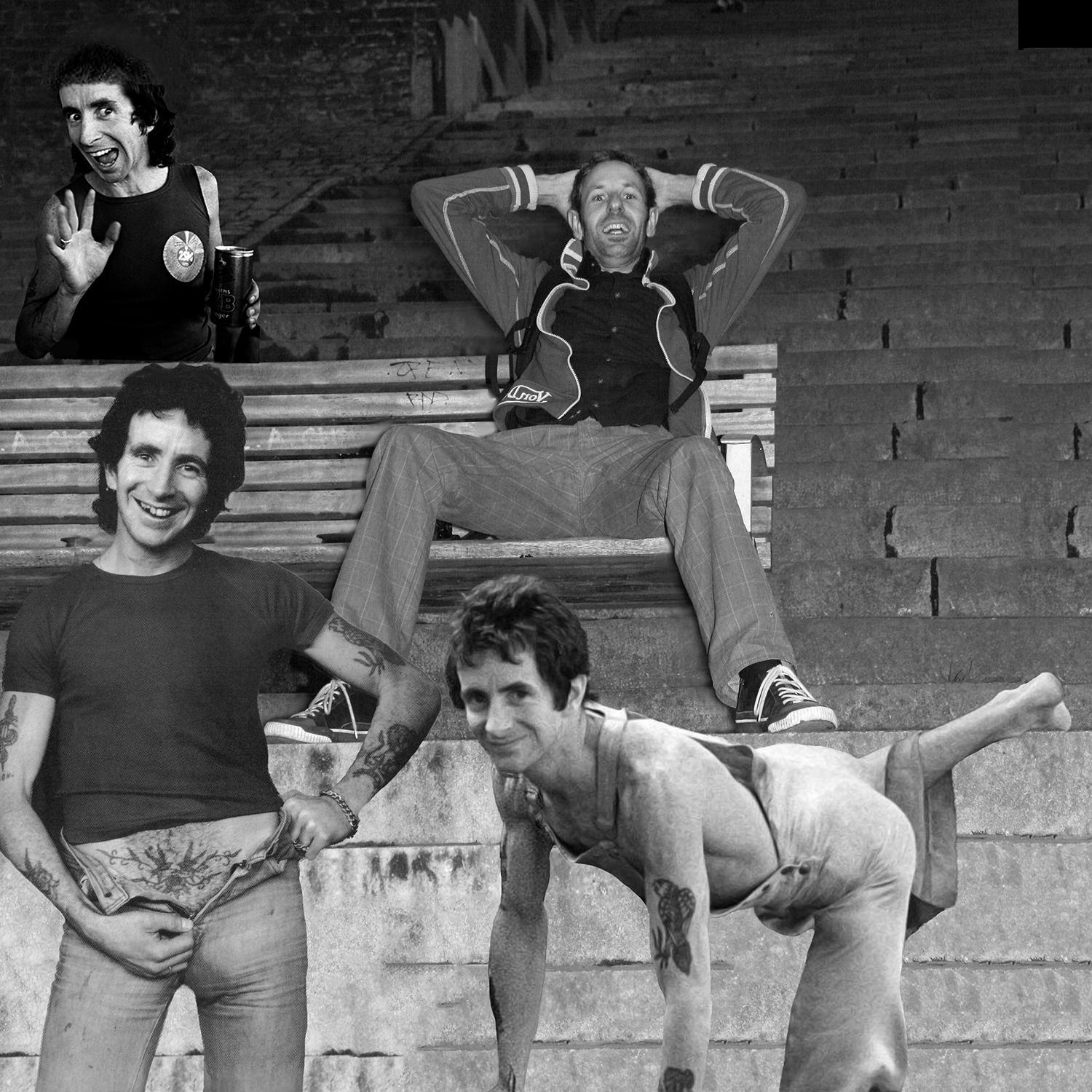 Ronald Belford "Bon" Scott (9 July 1946 – 19 February 1980) was a Scottish-born Australian rock musician, best known for being the lead singer and lyricist of Australian hard rock band AC/DC from 1974 until his death in 1980. He was born in Forfar and lived in Kirriemuir, Scotland, for 5 years before moving to Melbourne, Australia, with his family in 1952 at the age of six. The family lived in the suburb of Sunshine for four years before moving to Fremantle, Western Australia.
Scott formed his first band, The Spektors, in 1964 and became the band's drummer and occasional lead vocalist. He performed in several other bands including The Valentines and Fraternity before replacing Dave Evans as the lead singer of AC/DC in 1974.
In the July 2004 issue of Classic Rock, Scott was rated as number one in a list of the "100 Greatest Frontmen Of All Time" ahead of Freddie Mercury and Robert Plant Hit Parader ranked Scott as fifth on their 2006 list of the 100 Greatest Heavy Metal Vocalists of all time.
AC/DC's popularity grew throughout the 1970s, initially in Australia, and then internationally. Their 1979 album Highway to Hell reached the top twenty in the United States, and the band seemed on the verge of a commercial breakthrough. However, on 19 February 1980, Scott died after a night out in London. AC/DC briefly considered disbanding, but the group quickly recruited vocalist Brian Johnson of the British glam rock band Geordie. AC/DC's subsequent album, Back in Black, was released only five months later, and was a tribute to Scott. It went on to become the second best-selling album in history.