Portret of met het hele gezin op de foto
GetUrNet.com
This domain is for sale: $2,695
Buy now for $2,695 or pay $224.58 per month for 12 months
This domain is for sale: $2,695
Enjoy zero percent financing

Quick delivery of the domain
Since 2005, we've helped thousands of people get the perfect domain name
HugeDomains offered a smooth, fair, and fast process to acquire WeddingGoals.com to add to my portfolio to complement HoneymoonGoals.com.
- Jim Campbell, October 31, 2022
They have been very accommodating to helping me!
- Cameron Johnson, October 31, 2022
Very good service... Thank you so much!
- Yang Tang, October 27, 2022
Everything great!
- Mimi, October 24, 2022
Very professional very fast response when I contacted them.
- John Carberry, October 24, 2022
See more testimonials
Our promise to you
30-day money back guarantee
HugeDomains provides a 100% satisfaction guarantee on every domain name that we sell through our website. If you buy a domain and are unhappy with it, we will accept the return within 30 days and issue a full refund – no questions asked.
Quick delivery of the domain
In most cases access to the domain will be available within one to two hours of purchase, however access to domains purchased after business hours will be available within the next business day.
Safe and secure shopping
Your online safety and security is our top priority. We understand the importance of protecting your personal information.
We protect your information through SSL encryption technology, providing the safest, most secure shopping experience possible. Additionally, you may checkout with PayPal or Escrow.com.
Your Web address means everything – watch our video see why
Your Web address means everything
watch our video see why
Other domains you might like
Gezins/familiefotografie
Vrolijk, ingetogen, uitbundig, sfeervol, de passende sfeer wordt altijd goed vastgelegd in een familie- of gezinsportret. Naast kleuren portretten zijn klassieke zwart-wit en sepia oud lijkende foto's natuurlijk ook altijd mogelijk.
Zowel kinderen als volwassenen in groepsverband of alleen, kunnen geportretteerd worden. Je kunt natuurlijk ook met het hele gezin of zelfs de hele familie komen. Er zijn verschillende achtergronden naar keuze beschikbaar en vaak wordt er een hele serie foto's genomen, soms ook met verschillende settings en/of kledingsets.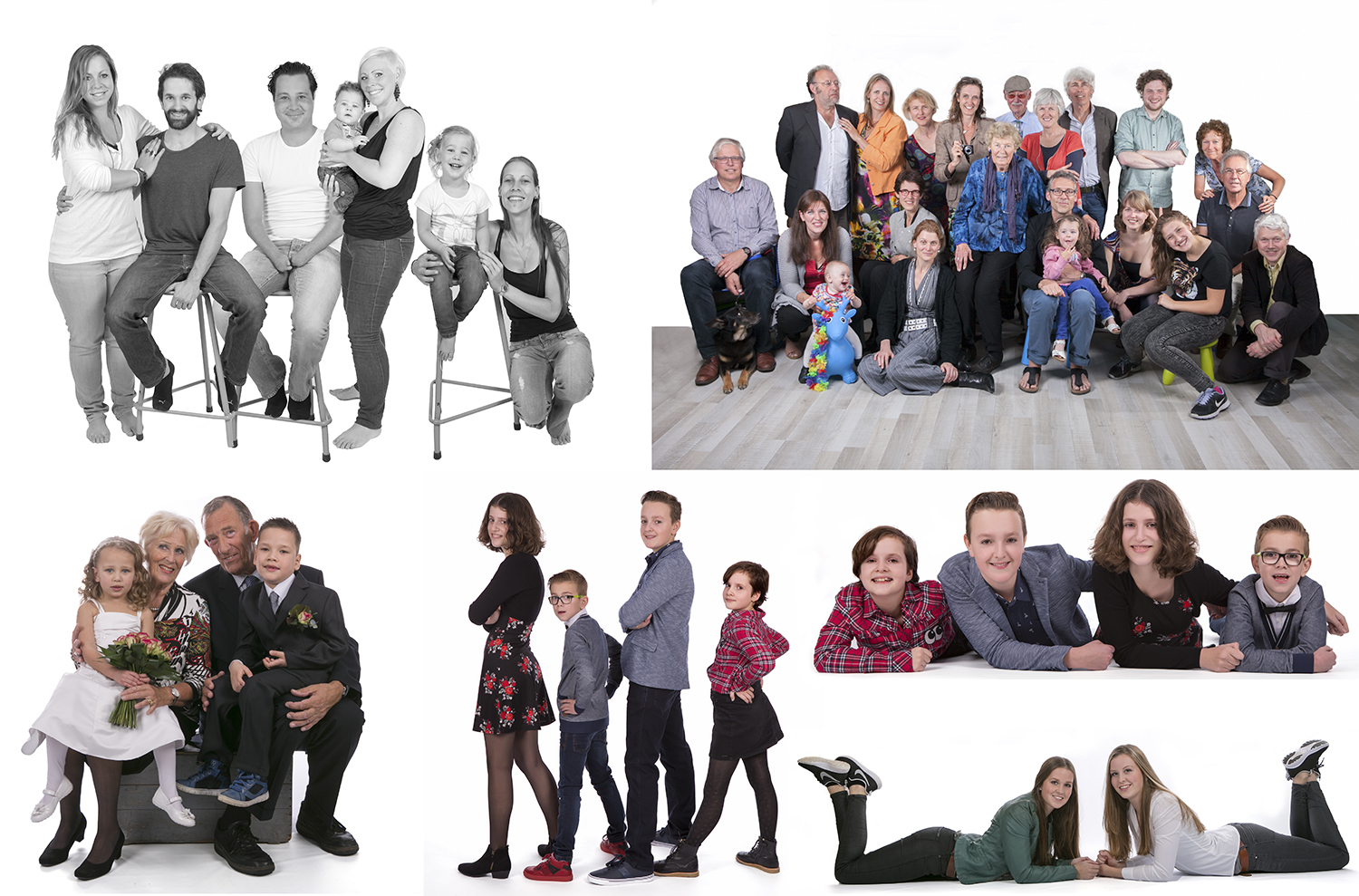 De opnamesessie vindt plaats op in de studio in Eindhoven, een buitenlocatie of bij je thuis in een mobiele studio.




Prijsindicatie: € 100,- per persoon excl Btw (in de studio), € 150,- voor een groep of gezin. Mail voor de actuele prijs van een portret.

17e eeuws portret
Het is mogelijk een fotoportret van jezelf of van bijvoorbeeld je kind(eren) te laten maken dat geinspireerd is op schilderijen uit de 17e eeuw. Er wordt hierbij creatief gebruik gemaakt van allerlei dagelijkse voorwerpen om het model aan te kleden als een 17e eeuwse figuur. Plastic zakken, handdoeken, wc-rollen, sjaals, tissues, bubbelplastic, onderleggers voor taarten, zwarte kleding, donkere kleuren, thee-eieren om in oren te hangen, noem het maar op.
Er wordt voor een donkere achtergrond en donkere kleding gekozen. Voor de belichting wordt slechts gebruik gemaakt van 1 fotolamp om het effect van clair-obscur te krijgen (sterk licht-donker). Andere genres dan de 17e eeuwse meesters zoals een 'huilend zigeunerkind' zijn echter ook mogelijk.
Fotoshoot met visagie/make-up
Met basis visagie/make-up en/of uitgebreide visagie, eventueel met kleur- en stylingtips (klik hier of bekijk de prijslijst voor uitgebreidere info).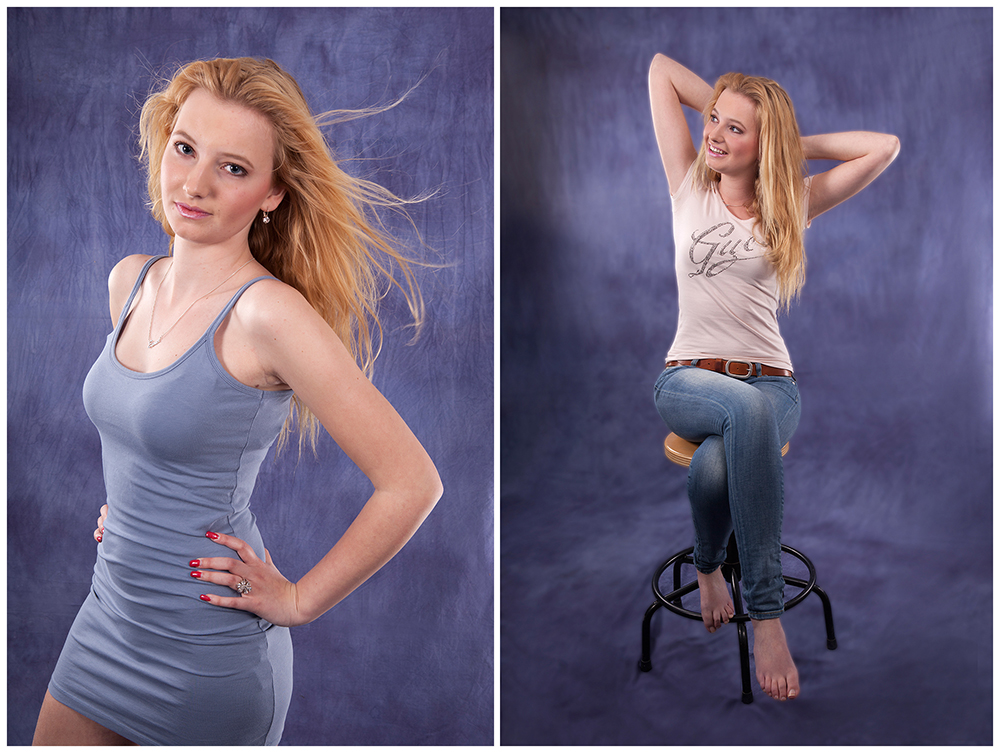 Glamour shoot en/of complete makeover met daarna fotosessie.
Er op je voordeligst uitzien en vervolgens op de foto! Er zal voor een bepaalde gewenste stijl gekozen worden (bijv. zakelijk, glamour, lingerie, etc.) en deze stijl wordt aangehouden t/m de fotoshoot. Meerdere stijlen zijn mogelijk tegen een meerprijs.
Basis make-up en hairstyling en tevens kleur-, kleding- en stijladvies kunnen worden gegeven. Deze extra's zijn mogelijk tegen een meerprijs, zie hiervoor www.richedecouleur.nl

Vriendinnen fotoshoot
Jullie vriendschap vastgelegd: van twee beste vriendinnen tot een groep vrienden, een vrienden of vriendinnen fotoshoot is altijd leuk om samen te doen! Door de vrolijke sfeer ben je helemaal op je gemak, met als eindresultaat super leuke foto's van jezelf en je vriendinnen. Met en zonder visagie te boeken en fotografie in 1 of meerdere kledingsets.
(Met) je motor op de foto
Motorrijders zijn over het algemeen trotse rijders. Trots op hun motor en op de vrijheid die het motorrijden geeft. Trots op de prachtige landschappen waar ze doorheen rijden. Motorrijders en hun motoren (of alleen de motor) kunnen prachtig op de foto gezet worden in een fotostudio maar ook bij motorbeurzen, dealers, motorzaken en in de vrije natuur, bijvoorbeeld tijdens een motortocht. Ook kunnen er andere achtergronden (bijvoorbeeld Amerikaanse landschappen) gemonteerd worden en kan gebruik worden gemaakt van een rookkanon voor speciale effecten. Klik hier voor een impressie van de mogelijkheden. Prijsindicatie: €100,- per persoon excl Btw (in de studio). Als je met 2 personen of meer komt krijg je 20% korting!